Calendar
Täschalp Run with Alpine Festival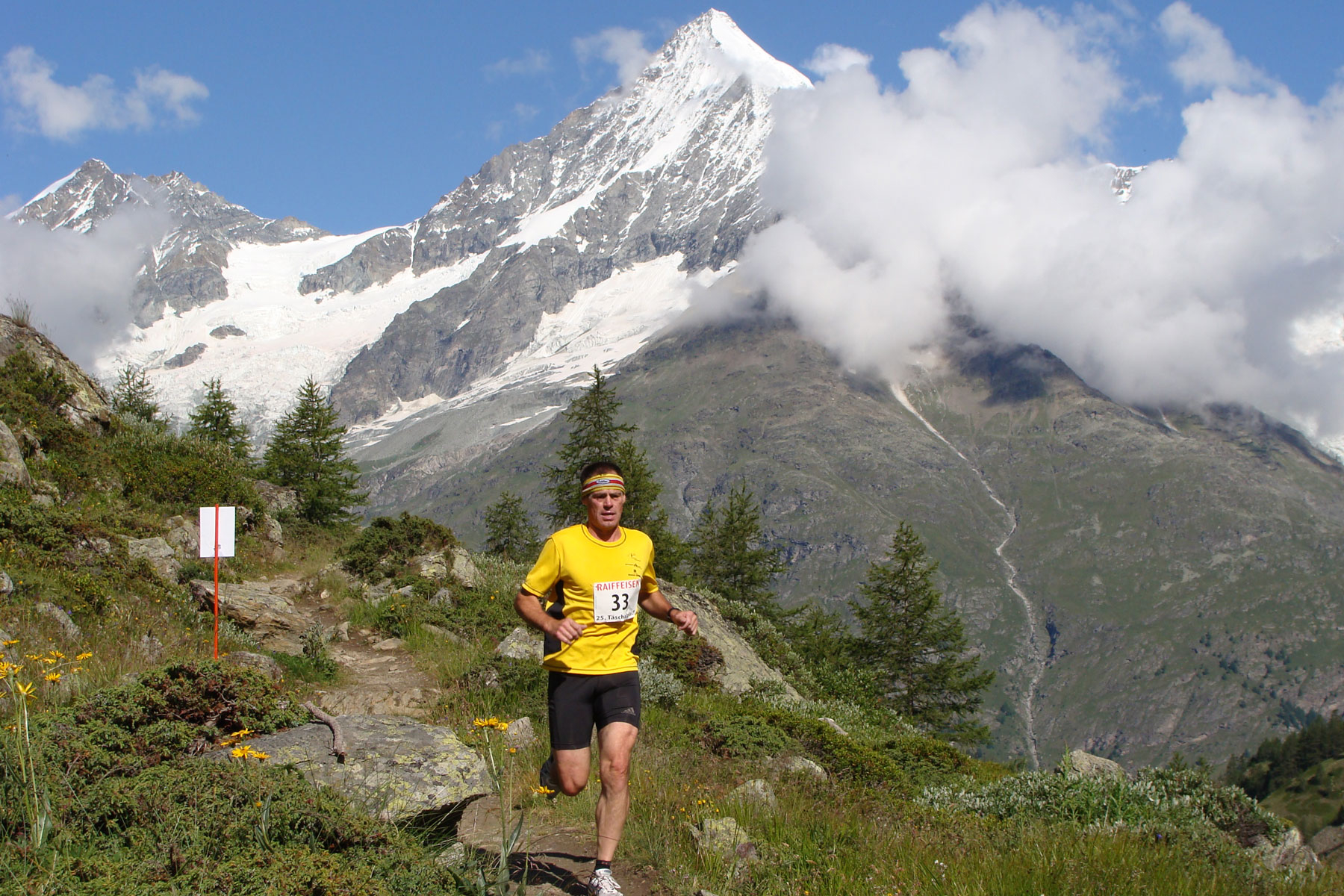 Täsch
Sunday, 26 July 2020 - Sunday, 26 July 2020
A mountain run as a natural experience. The start is in Täsch and the finish line is on Täschalp (2,200 m). 916 m of altitude must be overcome along the 8.9 km long course in the categories runner, folk runner and Nordic walking. The traditional alpine festival is part of the framework programme, mass at 11.00 am and canteen services accompanied by musical entertainment. This folk run has a long tradition in Täsch and is a combination of sports and relaxation.
Catégories :

Customs, Market

Festival, Festivities

Address :
Täschalp (2'200 m), 3929 Täsch
Téléphone :
+41 79 435 01 54
The content presented here is provided and updated by regional/local tourist offices, which is why Authentic Valais is unable to guarantee the correctness of the contents.